Apparel / Design

Slow Dance '21 Cover Designs

Poster Designs 2021-2022


Heartworms • Heka • Binti Red @ Windmill
Slow Dance <3 Series @ Windmill Brixton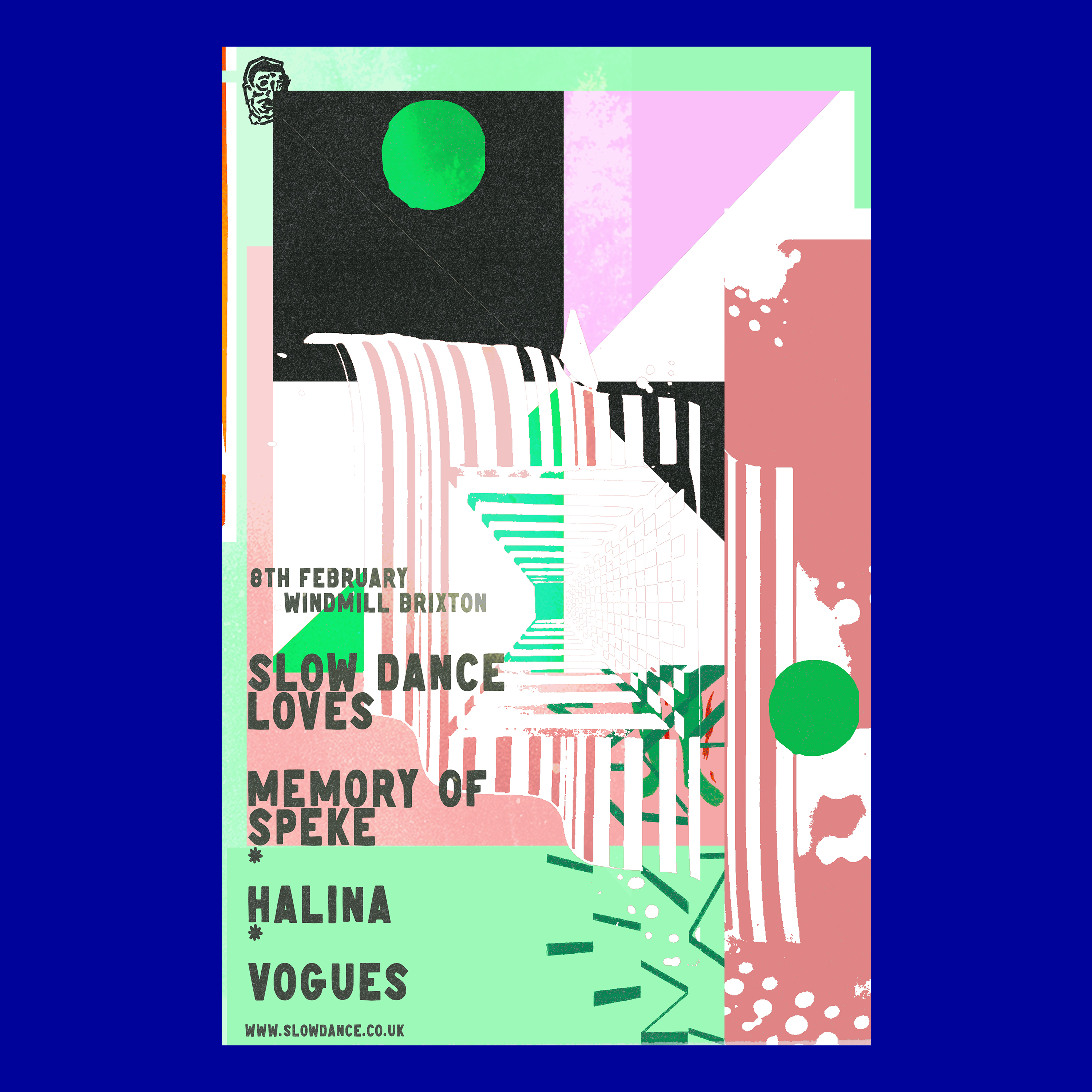 Slow Dance Radio Design Elements
Slow Dance Radio was started in 2019, running every Wednesday from AAJA Deptford for 6 months. It featured regular guests and friends such as Goat Girl, Shame, Sorry, Platonica Erotica, Taylor Skye...
‍
During the 2020 Covid-19 crisis, Slow Dance Radio was rebooted for 3 months, running every weekday from midday-5pm from the Quarantine, focusing on the lives of creatives in Lockdown, with regular shows on Mental Health, Creative Drought, Black Lives Matter, building a lovely DIY community of artists, poets, musicians, sharing their works and thoughts in the crisis.
It gathered over 200 hours of programming over 3 months.
Listen to the shows
here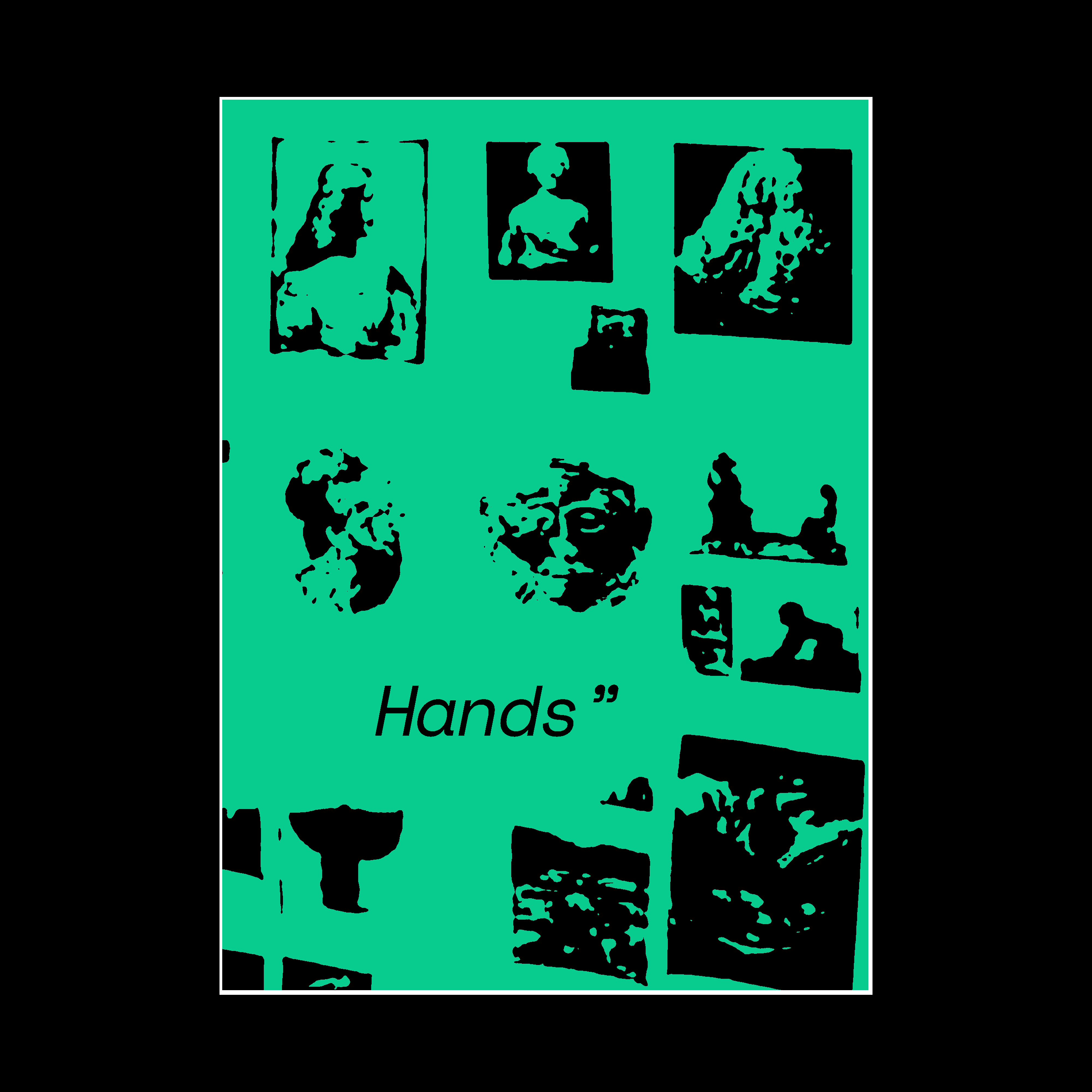 Brand Design for East London Venue - Slow Space 2020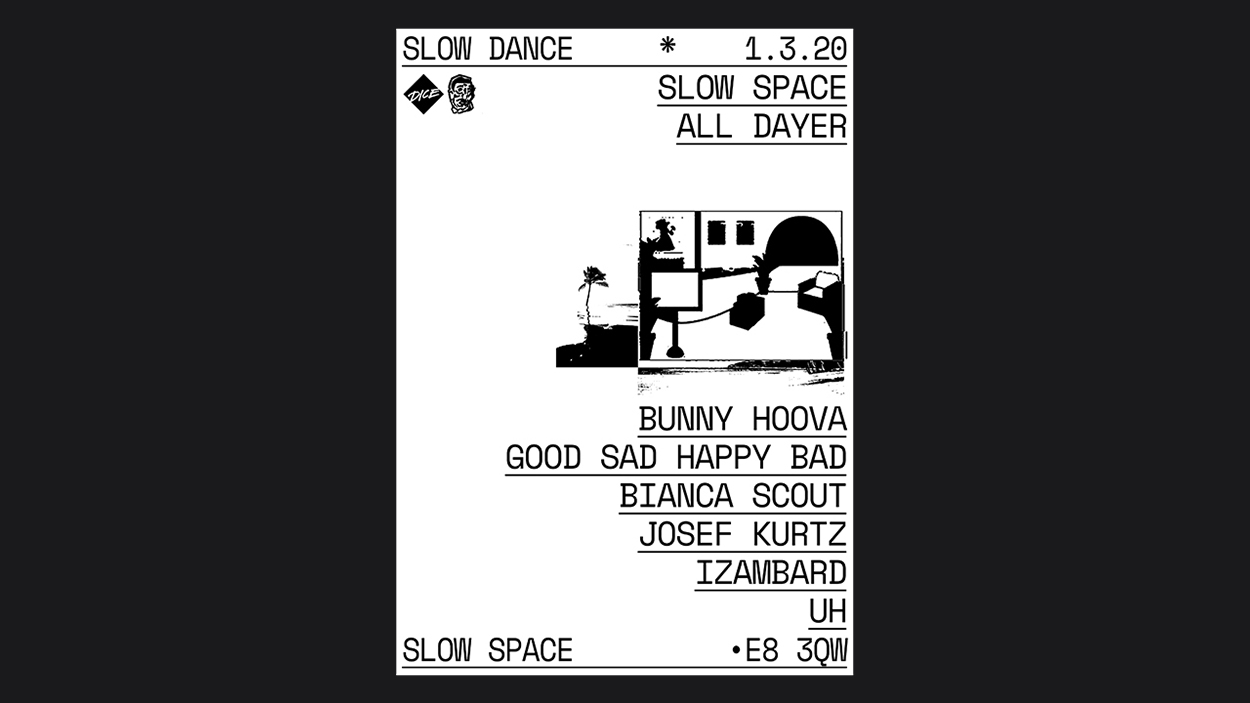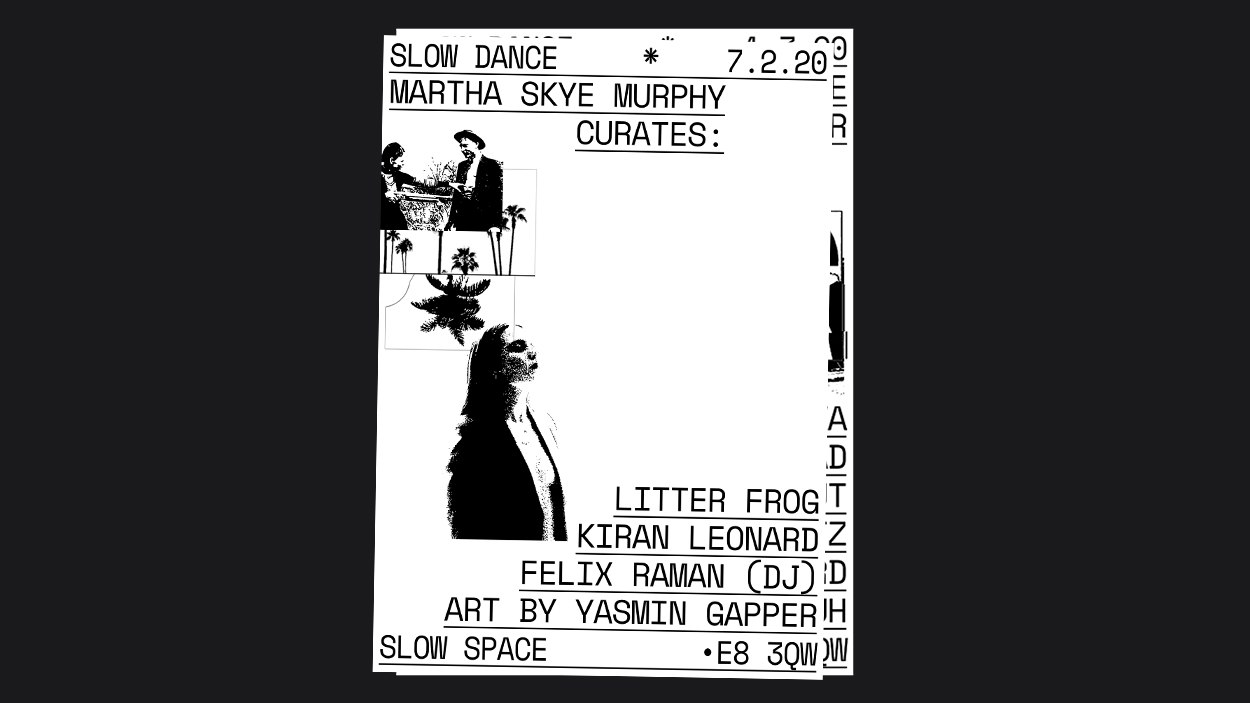 Quarantunes LIVE Stream Brand Design 2020
Often Return - Royal Academy of Arts 2019

Often Return is a audio visual collaboration and installation by GG Skips (Glows, Slow Dance) and Felix Bayley Higgins commissioned for The Royal Academy of Arts for the opening of the Anthony Gormley and Lucien Freud exhibitions in 2019.

It deals with the ideas of being commissioned to create ambience for a space, corporate ambience and lobby music.

Mastered by Felix Stock
Sound Design

Untitled (recs) - TAAHLIA Playlist Graphics 2021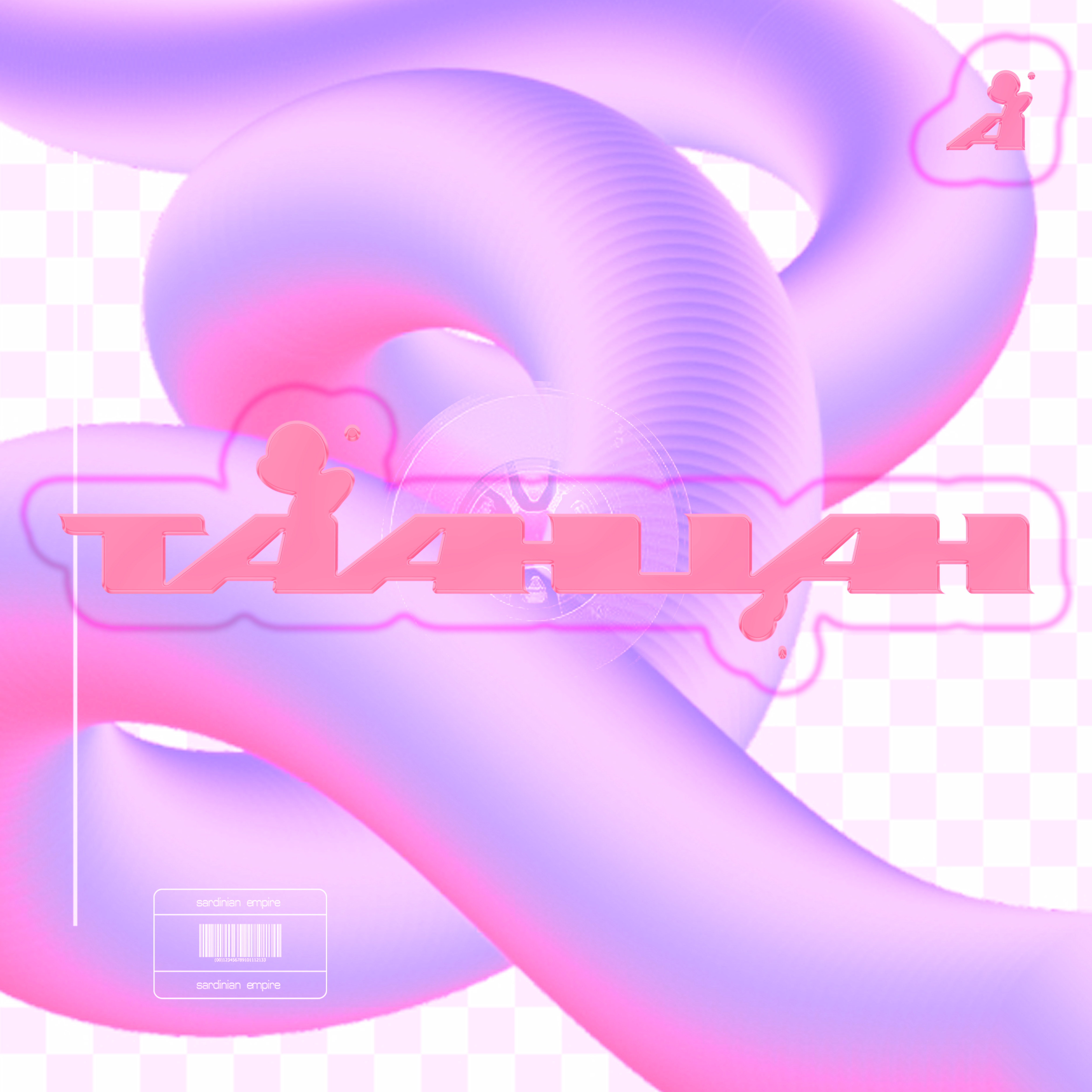 Roscoe Roscoe - Brain Retrieve
Single Art + Visualiser 2020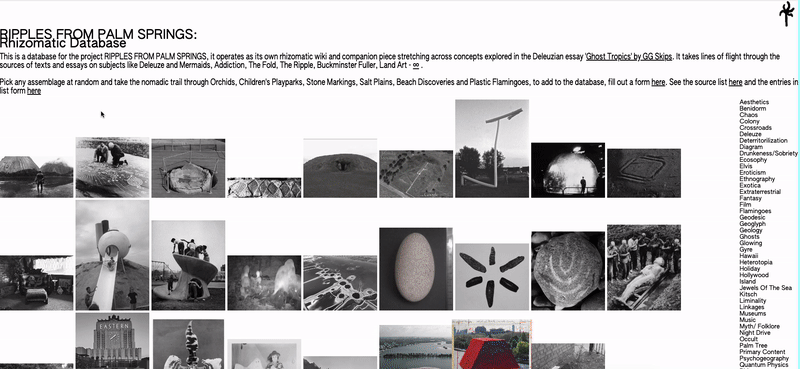 Ripples From Palm Springs
2020
Rhizomatic Database
This is a database for the project RIPPLES FROM PALM SPRINGS, it operates as its own rhizomatic wiki and companion piece stretching across concepts explored in the Deleuzian essay '
Ghost Tropics' by GG Skips
. It takes lines of flight through the sources of texts and essays on subjects like Deleuze and Mermaids, Addiction, The Fold, The Ripple, Buckminster Fuller, Land Art -
∞
.
Pick any assemblage at random and take the nomadic trail through Orchids, Children's Playparks, Stone Markings, Salt Plains, Beach Discoveries and Plastic Flamingoes.
See the source list
here
and the entries in list form
here
PVA (Ninja Tune) Concept Design + Tour Posters 2020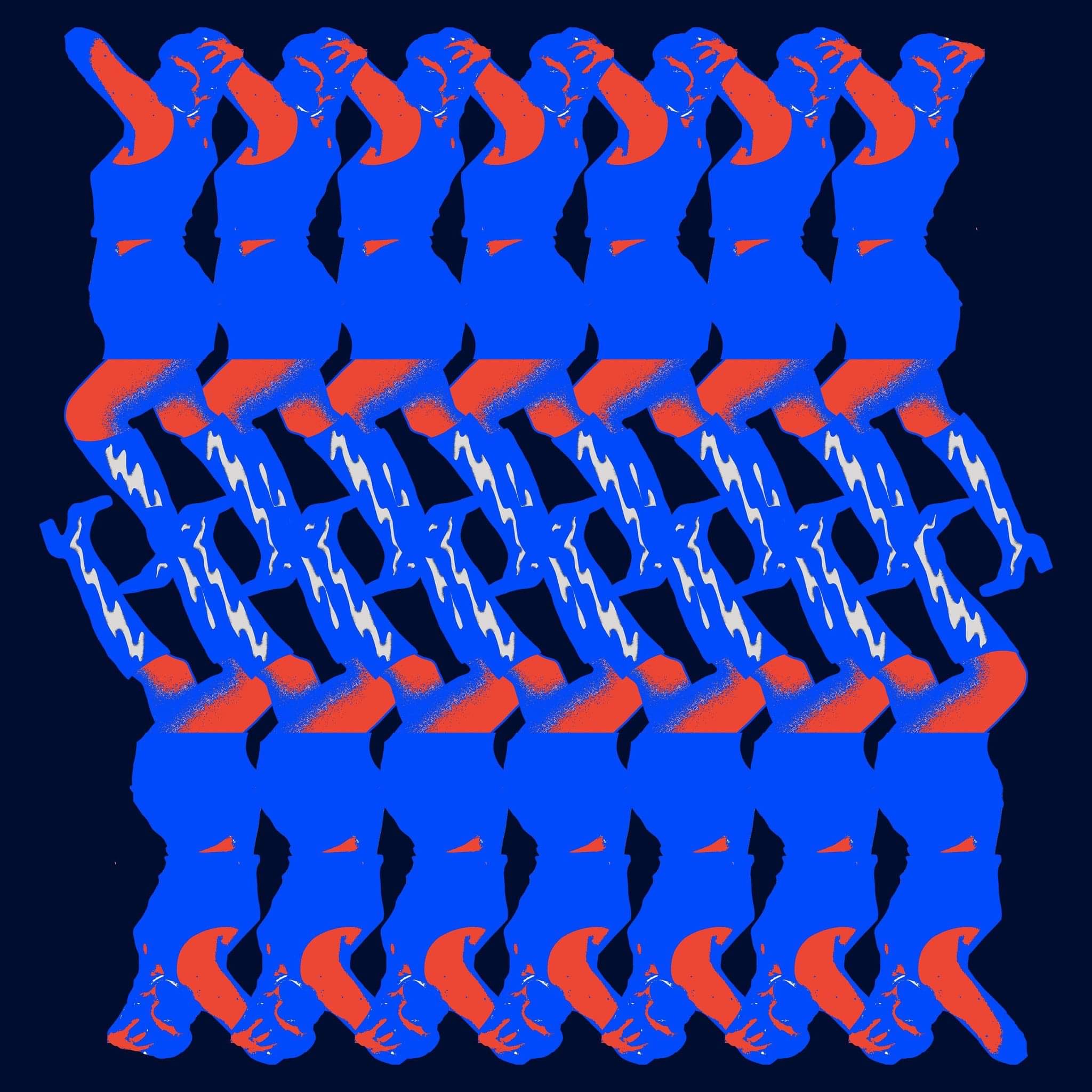 Balamii x Morleys
Merch Design
Barbican Center - Song Dong's Waste Now

Exhibition documentary Directed and Camera operated for Barbican Centre
Drug Store Romeos - Now You're Moving (Universal Music Group) - 2019

Directed by GG Skips
Glows - Foam (Slow Dance)
Glows - Afterthought

Directed by GG Skips and Felix Bayley Higgins